Starting a business in the UAE
Everything you need to know about
company formation
Starting a business in the UAE is relatively straight forward and attractive. In fact, almost any entrepreneur can do it. This is because the UAE government offers many incentives for setting up a business there.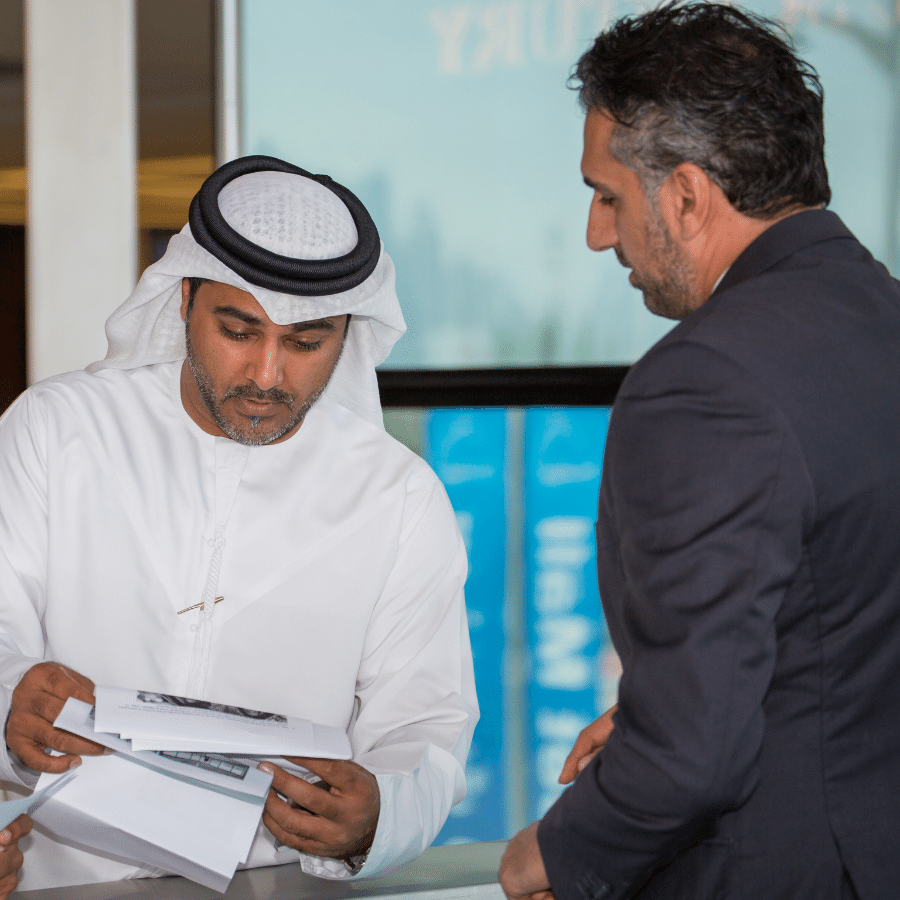 An ideal investment destination
The UAE represents a prosperous business environment for the worldwide entrepreneurs and their companies. Excellent infrastructural facilities coupled with professional expertise and personalised services give the UAE an edge over other countries when it comes to investment opportunities.
Company Registration in the UAE - Advantages
- There is not a capital gains tax in the UAE.

- English is widely spoken in the UAE, making investment opportunities easier for many foreign investors.

- Owners who have incorporated in the UAE only need to pay income tax if they are in the foreign banking or oil and gas industry. Otherwise, corporations are exempt from taxation in the UAE.

- The paid-in minimum capital requirement for owners choosing to incorporate in the - UAE is AED 0. So, there is not a capitalization requirement.

- There is 5% value-added tax for services or products sold within the country.

- No sales tax in the UAE.

- The UAE houses a diverse, growing economy that continues to expand and offer new business opportunities for corporations.
Set up a company
How can I
set up a company

in the UAE?

All you have to do during the process is to trust us and to rely on experienced professionals to help you.
This is one of the questions we get the most and the answer is easy: simply supply us with the relevant information about your company and we'll do the rest, on your behalf, provided we have your agreement. Our experienced business consultants will give you the advice that you need and will protect your interest in the UAE from the moment you approach us until you no longer need our services.
Investment incentives in the UAE
Attractive investment incentives include:
0% Income or Corporate TaxFirst part
100% foreign ownership in free zones and in mainlandSecond part
100% profit repatriationThird part
No customs duty if goods goods imported goes into the Designated Free Zone area. 5% customs duty if goods imported comes into the Mainland.

An effective visa system allowing for renewable 3 -year residence visa

Golden Visa of 10 years are giving to certain categories of investors and residents to retain talent in the country

UAE has signed Double Tax treaty signed with most of the countries
Competitive financing costs, high levels of liquidity and strong banking system

No foreign exchange controls

Strong appreciation and fully convertible currency

Low customs tariffs (between 0 and 5 per cent for almost all goods).
RENT A SPACE
Where can I
rent a space for my company

in UAE?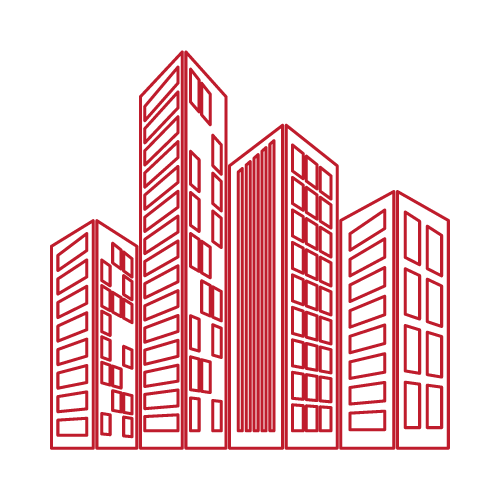 Our business center in Dubai, GRG Business Centers, with its luxury serviced offices can provide everything your company needs, no matter what your requirements. We specialize in providing the perfect space you need for your meeting at an affordable cost. The entrepreneurs who rent with us enjoy lots of extra benefits and we gladly offer our services to each one of them throughout the year. GRG Business Center is strategically located in Dubai, an international business and financial hub, that offers lots of opportunities to investors worldwide.
Legal structures

for businesses in the UAE
If you're planning on setting up a business in the UAE, you must first consider the type of company you will form. Like in any other country, the UAE has many different legal corporate structures.
Dubai is a major business and financial center that created favorable conditions for business development, particularly, for the citizens of other states.
There are many categories of business you can set up in here. Among some of the most popular among foreign investors there are:
This type of business is 100% owned by the person who set it up. You don't require a sponsor or an agent to act as liaison to manage the venture. There is no restriction tying you down.
100% ownership, 100% repatriation of profits, 0% taxation
This type of company refers to a business operating outside its boundaries.
This type of company is the easiest to set up, with little restrictions. The tax per revenue is 0%. Main advantages of having a mainland company in the UAE is that you can do business in the Mainland, Free Zones and outside UAE.
VISA
UAE Visa

Information

Our experts will tell you everything you need to know about UAE visas and sponsorship
Entry permit and visa policies
The visa and permit system works according to rules and regulations set by Federal Authority for Identity and Citizenship (ICA) and its affiliated Directorates of Residency and Foreigners Affairs in each emirate.
Before you apply for a visa or an entry permit, we will check if you are eligible for a visa-free entry or you are eligible to receive a visa on arrival or you need an eVisa prior to travel or an entry permit pre-arranged by a sponsor based in the UAE.
Either way, our experts will help you receive the proper type of visa for your interests.
FAMILY
Can I also bring my family in the UAE as an
investor

?
We encourage our clients who invest in the UAE and set up their companies here to take advantage of the family friendly society.
Apart from being an excellent financial hub, appreciated by worldwide foreign investors, UAE also offers the foreigners one of the safest environment for families and kids.
Lots of opportunities for education, personal development and leisure time spending, makes UAE the destination choice for lots of entrepreneurs who come here with their families to live and to work in a prosperous and safe society.
Our Address
GRG Group , Oud Metha Offices, 1st Floor B-Block, Opp. Raffles Dubai.
Email Us
info@uaefreezones.com