Why you should set up a business in Dubai Gold and Diamond Park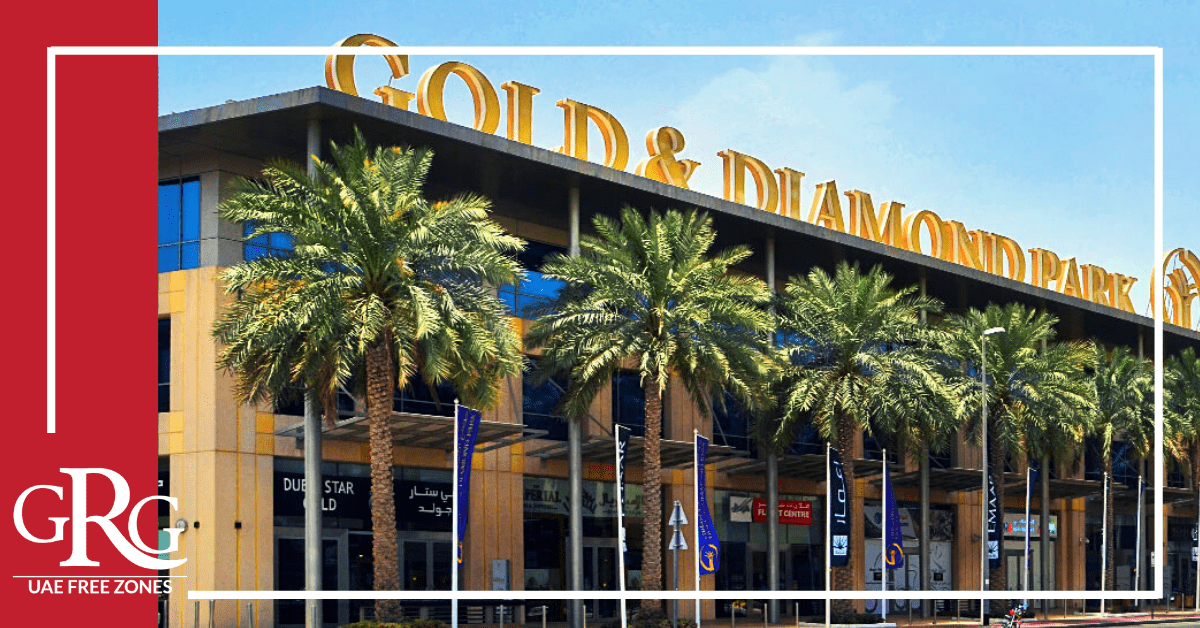 Dubai Gold and Diamond Park is located on Sheik Zayed Road and is part of the Jebel Ali Free Zone.

With the rising demand of gold and diamond jewellery in Dubai and escalating lifestyle of the communities, the industry is going to experience a boom in near future and Dubai Gold and Diamond Park company formation is the key step towards gaining the outcomes of that boom. Dubai Gold and Diamond Park serves the interests of a businesses as well as the company's expansion requirements. This is a good chance for investors to have a business setup in Dubai Gold and Diamond Park.

Advantages of doing business in Dubai Gold and Diamond Park

In the thriving gold and diamond market within the free zone investment opportunities abound. Similarly to a wide selection of jewellery already available, customers can commission their personal designs, taking advantage of the experience and skills of the world's famous artisans.

The benefits of establishing a business in a Dubai free zone are further enhanced by the common interests of businesses in Dubai Gold and Diamond Park.

The Benefits of Gold and Diamond Park Company Formation include:

- 100% property ownership
- Tax benefits
- Repatriation of profit and capital
- No restriction on foreign hiring
- Access to specialized infrastructure
- Access to high-end communication channels and global market
- Excellent retail center facilities, attracting many visitors and shoppers
- Central air conditioning plant connections and central gas distribution system to each unit
- Incredible retail center facilities and surroundings, serving tourists and consumers.
- 24 hours, 7 days a week security personnel & video surveillance, fire alarms and fire defense systems

How to set up your business in Dubai Gold and Diamond Park

Free Zone Registration for Dubai Gold and Diamond Park involves a number of steps such as taking approvals, documentation and acquiring of the trade license of the correct type. Our specialists will provide you any requested information about any services provided by Gold and Diamond Park FTZ and give you advice on opportunities existing in this zone for realizing your business project. The requirements are different for each of the business types and will be different if one or more of the owners/shareholders is a corporate entity.

That is why seeking the help of business consultants in Dubai gives you the opportunity to gain the information about business setup in Dubai free zones and about how to open a company in Dubai free zone.

What License is Provided by the Gold and Diamond Park FreeZone?

Gold and Diamond FreeZone Park provides various licenses to the foreign investors who are keen to set up a business here, such as:

Trading License

Manufacturing License

Retail License

Service License

Innovation license

Do you need help with company formation in Dubai Gold and Diamond Park?

UAE Free Zones covers all aspects of doing business in the UAE and Jebel Ali Free Zone Authority countries. While based in the UAE, we offer comprehensive services for doing business in the Middle East including all the Free Trade Zone and offshore company formation. Established in 2001, we have been known for a consistent, flexible and personal consultation for our clientele. We are committed to provide the best business advisory services on a timely basis with personal dedication to each client. We have already rendered our assistance to more than 1000 companies to set up their operations in UAE.

We offer the best consultations for Dubai Gold and Diamond Park company formation. We are always open for your enquiries, comments and suggestions that may help us serve you in a better way. We have a team of professionals to assist and meet all your business needs for setting up your business in Dubai Gold and Diamond Park Dubai. Our team will take care of your company's registration, insurance, visa system, VAT registration, and other legalities.

Contact us!