What is the procedure involved in setting up a business in DHCC - Dubai Healthcare City?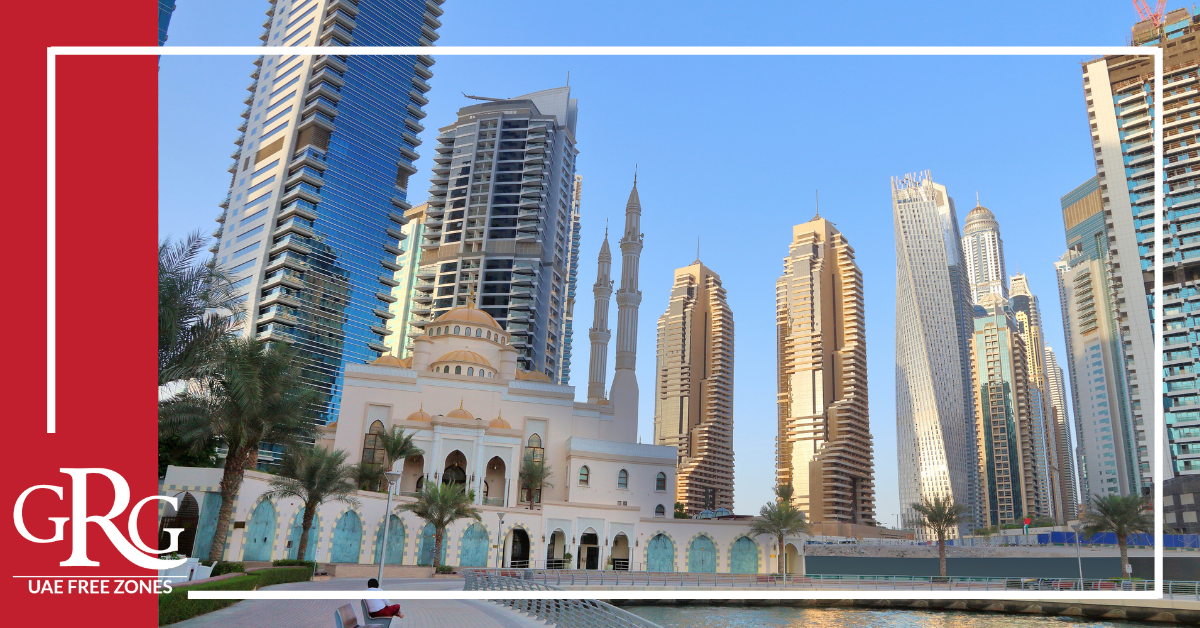 Dubai Healthcare City is an urban healthcare landmark facilitating individuals and corporations to advance their healthcare services, engage with the community and enjoy the energy of the central healthcare districts.

Dubai Healthcare City started its activity in 2002. It was created to provide high-quality services in health care. DHCC has nearly 160 partners, including clinical hospitals, medical centers, health facilities and diagnostic laboratories in the 150 specialities, plus with licensed specialists from nearly 90 countries, strengthening the portfolio of medical tourism. It is always best to consult experts to make an inclusion of your company in this zone.

With a total number of 19,523 healthcare professional in both the private and public sectors including 6,064 doctors, Dubai is the perfect platform for DHCC and it has emerged as the leading healthcare service center in the region. Also, the companies are exposed to a dense number of skilled manpower and a wide number of modern technologies that can help the companies in their operational functions.

Benefits of setting up a business in Dubai Healthcare City Free Zone:

- 100% tax exemption
- Varied business profile and opportunities
- 100% foreign ownership
- No corporate or income tax
- No customs duty
- 100% repatriation of capital and profits
- There are no restrictions regarding trade barriers, capital movements, and quotes
- Option to get a clinic on lease or purchase
- Networking and connectivity with global brands/customers
- Coverage of the entire healthcare value chain
- Reliable prices

Company Formation in DHCC

DHCC's world-class facilities and enviable location attract medical professionals and healthcare companies from around the world. We think that DHCC is one of the best places to start a free zone business setup in Dubai.

The companies who want to get registered under DHCC or Dubai Healthcare City have to choose first the department that they wish to apply for. DHCC or Dubai Healthcare City is divided into four major departments and these are healthcare, education and research, investment and regulation.

Our company formation and registration processes are tailor made to suite the unique needs of each business or office set-up.

By operating your business in Dubai, you will have access to many opportunities that you may not get elsewhere in the world. Established companies in Dubai have the potential to reach over a billion people from neighbouring countries in the Middle-East, Eastern Europe, Africa, CIS, and West Asia. A company formation in Dubai is a relatively simple and speedy process with strong incentives, especially in the form of the UAE's Free Zones.

Type of licenses in DHCC:

- Service licenses
- Industrial licenses
- Commercial licenses

What documents do you need for DHCC Company Registration?

The documents required for business set up in DHCC (Dubai Health Care City) depends on whether a shareholder is individual or corporate entity. The basic requirements are:

- Color passport copy
- Color UAE residence visa & emirates id copy
- CV/Resume
- Degree & Experience certificate
- Utility bill copy
- Business Plan.
- NOC from current sponsor

Set up your company in DHCC today!

Our team of professional consultants provides you all the essential information and manage the process on your behalf from the initial approval to the issuance of the trade license, that gives you a chance to focus more on your business goals & strategy especially for the early days of your company formation and company incorporation. Our company acts as a one stop solution for DHCC company incorporation services. We are always open for your enquiries, comments and suggestions that may help us serve you in a better way.

A professional firm with regional focus and having global representation, UAE Free Zones spectrum of services covers all aspects regarding company formation in Dubai.

For complete information on how to apply for a business license in Dubai Healthcare City (DHCC) Free Zone and if you need professional assistance, please contact us, our team will be glad to assist you!