How to get an e-commerce license in Dubai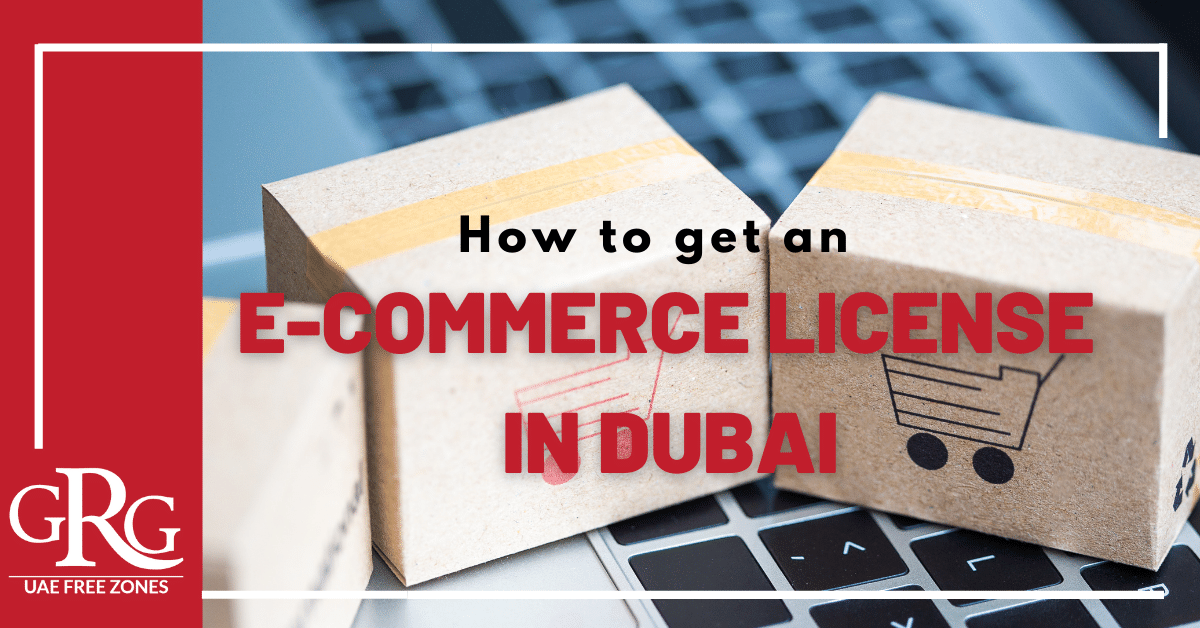 UAE is a global trading hub and investment destination in various business activities such as trading, import, export, logistics, hospitality, event management, financial services, construction and so on.

There has been a growing demand for e-commerce license in Dubai, UAE. With so many great benefits to business setup in Dubai, it's no wonder that entrepreneurs are interested in offshore companies. In fact, the Dubai Offshore scene is flourishing! If you want to set up your business in Dubai, you must already know that it is a fairly quick and easy process.

By setting up companies in Dubai, one can have the potential to reach over a billion people from neighbouring countries in the Middle-East, Eastern Europe, Africa, and West Asia. However, there is a lot of legal paperwork that needs to be turned in. Make sure you don't have any issues with setup by having an expert business consultancy on your side.

E-commerce license in Dubai

E-commerce license in UAE refers to commercial transactions conducted electronically on the internet. E-commerce license represents the exchange or trading license which is, though, as a physical business but is achieved and carry out with the assistance and help of the internet.

The process of getting e-commerce license in Dubai

1. Choose your jurisdiction (mainland or free zone)

If you are opting for a mainland, your e-commerce license in Dubai is issued by the Department of Economic Development (DED). If you choose a free zone, the portal license is issued by the relevant free zone authority.

2. Decide on your legal structure

It can be a sole establishment, LLC, civil company, branch or representative office.

3. Register your trade name

You must reserve your trade name and obtain an initial approval certificate from the DED.

Almost all UAE free zones provide a business activity of e-commerce or portal. Interestingly enough, Department of Economic Development does not have a special license for e-commerce for expatriates. The reason is simple any business can go online, regardless of the license type that it has.

There are various ways for your business to go online:

Your own website
Instagram
Facebook
Portals like Amazon or Noon.com
Phone apps
Dubai e-commerce license cost

The exact e-commerce license cost in Dubai will depend on many factors. These include the size of your business, the number of visas you apply for, whether you require office space as part of your package and your choice regarding the free zone or mainland. However, to give an idea of cost, one can expect to pay somewhere between AED 15,000 and AED 50,000 depending on the requirements.

While the application process isn't difficult, it does require an expert eye. Any errors in your application could lead it to being delayed or rejected. That's why it's often a good idea to work with a company setup specialist to help you establish your business.

E-commerce license from Dubai Free Zones

E-commerce License from the Free Zones in Dubai is a cost-effective option for foreign investors. Free zones of Dubai offer the investors umpteen business benefits such as 100% foreign ownership, 100% profit repatriation, no customs duty, ease business setup, easy access to airports & seaports, easy customs clearance, and more. Do you want to start an e-commerce business in Dubai?

We will help you choose the right jurisdiction, structure and type for your business activity

Our team of professional experts is committed to give you the best solutions regarding e-commerce license in Dubai. Whatever your financial objectives are, bring them to us and you will achieve them!

Global Resources offers a wide range of consulting services that enable the organizations achieve sustainable competitive advantage in UAE and worldwide markets. We are always open for your enquiries, comments and suggestions that may help us serve you in a better way. We are committed to provide the best business advisory services on a timely basis with personal dedication to each client, helping them with their plans and being available to help and solve simple and complex problems. We have solutions to all your queries related to licensing requirements for company formation in the UAE.

We look forward to doing business with you! Contact us!