How to choose the best Free Zone for your business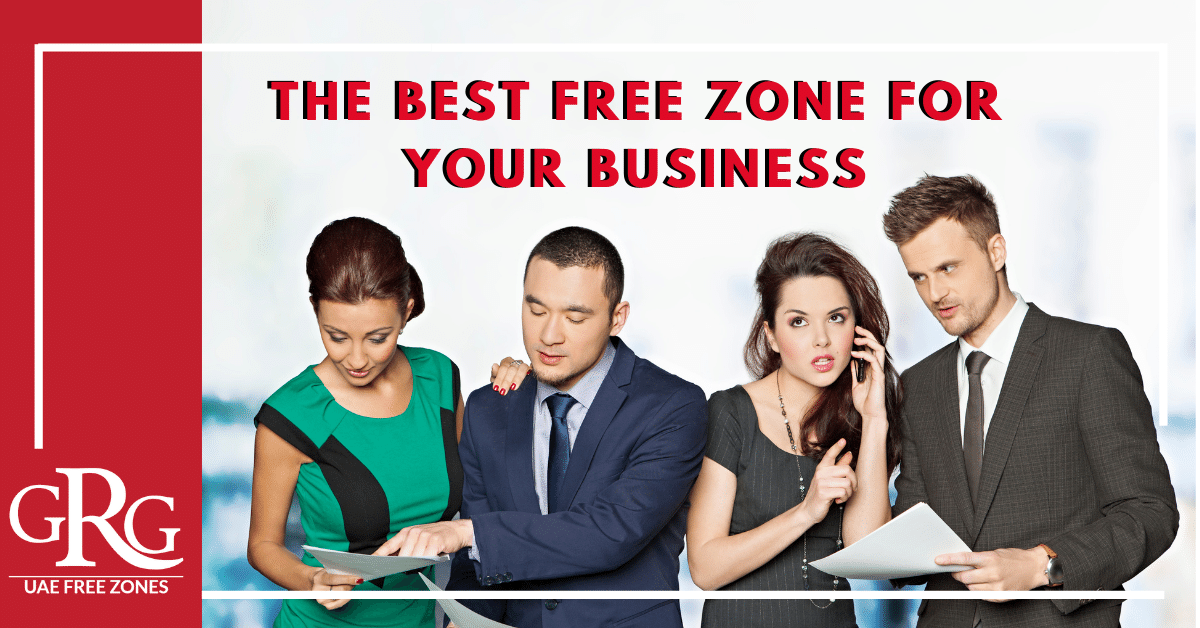 If you are a foreign investor, it may be a difficult choice when selecting the best free zone for your company set up in Dubai.

The UAE government has been involved in economic diversification for quite some time now. Without doubt, these regular rule updates have helped the country's economy to grow stronger and move away from its dependence on oil wealth. Setting up a business in the UAE has become easy and hassle-free over the years due to the nation's increasingly lenient Foreign Direct Investment (FDI) rules.

The UAE's power industries include Shipping, Tourism, Media, IT, Retail, Exhibitions, General Trade, Gold & Diamond Trade & Banking as well as being one of the worlds major travel hubs. Around the UAE, you will find a free zone for just about every industry. You may have already noticed this yourself. From Dubai Healthcare City (healthcare industry) to Dubai Creative Cluster Authority, Fujairah Creative City, and Twofour54 (creative industries), you can find a difficult to sort through this and decide what is the best Free Zone for your business.

Here are the steps you should take to choose the best UAE Free Zone for your business:

Set up a business activity for your business in UAE

Every Free Zone has its own specific set of permissible activities which are allowed to be performed within the particular Free Zone. There are also different rules in each Free Zone when it comes to how many business activities are allowed using the same business license.

Choose the facility type your business will require

Think big! You will need to plan for the next several years. If you are not planning for a big expansion of your business within the next few years (including the hiring of employees), you will be able to simply get a shared or flexi-desk at a co-working space. By working in a co-working space, you have the opportunity to meet people to inspire you and to start successful collaborations for your business.

Check out the facilities your business will require

A business has numerous facility requirements depending upon its business activities. If you are planning on meeting with clients regularly and plan on hiring employees, you should opt for an office. Take into account the availability of the facilities you need as they may not be in all Free Zones.

Find out whether there are any restrictions on shareholders

There are restrictions for certain nationalities of shareholders in Free Zones. A nice feature of setting up a company in Dubai is that you can have high-risk nationalities involved as shareholders in your company.

Define the number of Visas

As a business entrepreneur, you will need a Residence Visa to stay and operate legally in the UAE. The number of visas available under a license (a visa quota) depends on the type and size of office space used. The quota as well as cost of a visa will differ from one Free Zone to another.

Business setup in Dubai

While based in the UAE, we offer comprehensive services for doing business in the Middle East including all the Free Trade Zones, including offshore company formation. We have already rendered our assistance to more than 1000 companies to set up their operations in UAE.

Established in the year 2001, we have been known for a consistent, flexible and personal consultation for our clientele. We are committed to provide the best business advisory services on a timely basis with personal dedication to each client, helping them with their plans and being available to help and solve simple as well as complex problems.

We understand that every business has its own specific needs thus, we provide the flexibility to have your own tailor-made that meet your business provisions. If you have questions regarding any information required concerning our services, our team of freezone business consultants is always ready to help you. Our business advisors have been setting up new businesses in Dubai for years and know all the ins and outs. They will be happy to give you the advice that you need and will most likely already have experience in setting up your business type. We want to make your dreams come true!