Dubai's plans for drone transportation as part of its tech strategy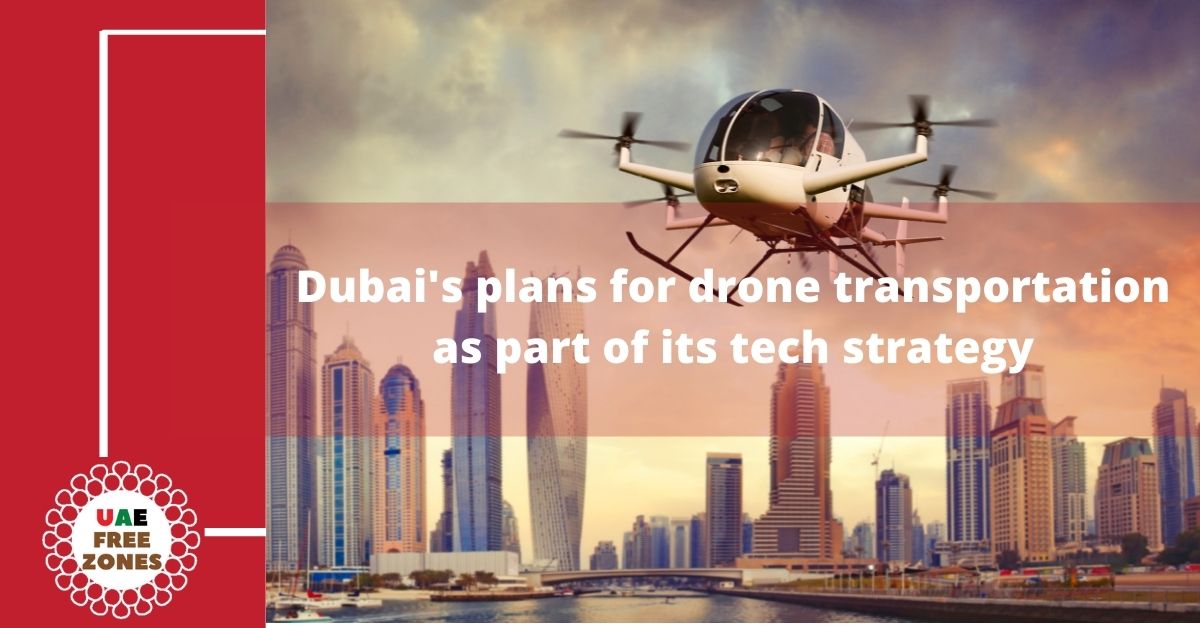 According to Arabian Business, the Crown Prince of Dubai has launched a new effort to encourage the development and use of cutting-edge drone technology.
Dubai's Crown Prince, Sheikh Hamdan bin Mohammed bin Rashid Al Maktoum, inaugurated a new program to develop drone transportation services in the city on Saturday.
As part of Dubai's aim to boost its global competitiveness in critical areas, the program will support the development and implementation of cutting-edge technology.
Sheikh Hamdan said: "The Dubai Program to Enable Drone Transportation will create an advanced infrastructure that enables innovators and relevant entities to test prototypes of crewless aerial vehicles in designated areas and develop legislation that optimizes their implementation.
"The program aims to provide new economic opportunities and consolidate Dubai's leadership in advanced technology research and development across diverse future-oriented sectors."
Various government and business sector institutions signed a memorandum of agreement (MoU) to begin the program's activities. DFF, DCAA, Dubai Silicon Oasis Authority (DSOA), Fakeeh University Hospital, Majid Al Futtaim, and Emirates SkyCargo were signatories.
The program's primary goal is to investigate the use of drones in a variety of industries, including health, security, shipping, and food, and reduce carbon emissions caused by standard shipping and transportation techniques.
It also intends to attract talent and domestic and international investments to the drone applications industry, as well as create new employment and stimulate economic activity in related industries.
Dubai Future Labs, the region's first applied R&D lab specializing in future technology, will oversee the execution of the initiative's output.
In the Dubai Silicon Oasis, a pilot area will be set aside for innovators and related companies from the UAE and beyond to develop and test novel drone technologies.
According to a statement, participants will benefit from an enabling legal framework that makes drone technology prototype, testing, development, and implementation easier.
Drone technology is one of the UAE's national strategies' focus industries. The UAE has launched several initiatives to aid its growth, beginning with the UAE Drones for Good Award, which has drawn over 1,800 participants from across the world.
"We aim to make innovation a way of life, a modus operandi, and a competitive advantage that will enhance the sustainability of the UAE and Dubai's global status," said Sheikh Ahmed bin Saeed Al Maktoum, president of the Dubai Civil Aviation Authority (DCAA), chairman of Dubai Airports, and chairman and CEO of Emirates Airline and Group.
According to Mattar Mohammed Al Tayer, director-general and head of the Roads and Transport Authority, the MoU would accelerate autonomous air vehicle and self-driving transportation testing.
UAE Freezones – set up your business in Dubai Silicon Oasis
UAE Free Zones is a professional firm with a regional emphasis and worldwide presence whose services span all elements of conducting business in the UAE. Since our inception in 2001, we have been renowned for providing our clients with consistent, flexible, and personalized consultations.
We are dedicated to promptly providing the best business advice services, with personal devotion to each customer, assisting them with their plans, and being ready to help solve simple and complex problems.
Dubai Silicon Oasis is a free zone and also a big business and residential community in Dubai. It is one of the most attractive places for business setup in the UAE.
It serves as a technology hub for IT, industrial, research, and development businesses.