Dubai digital park - Dubai Silicon Oasis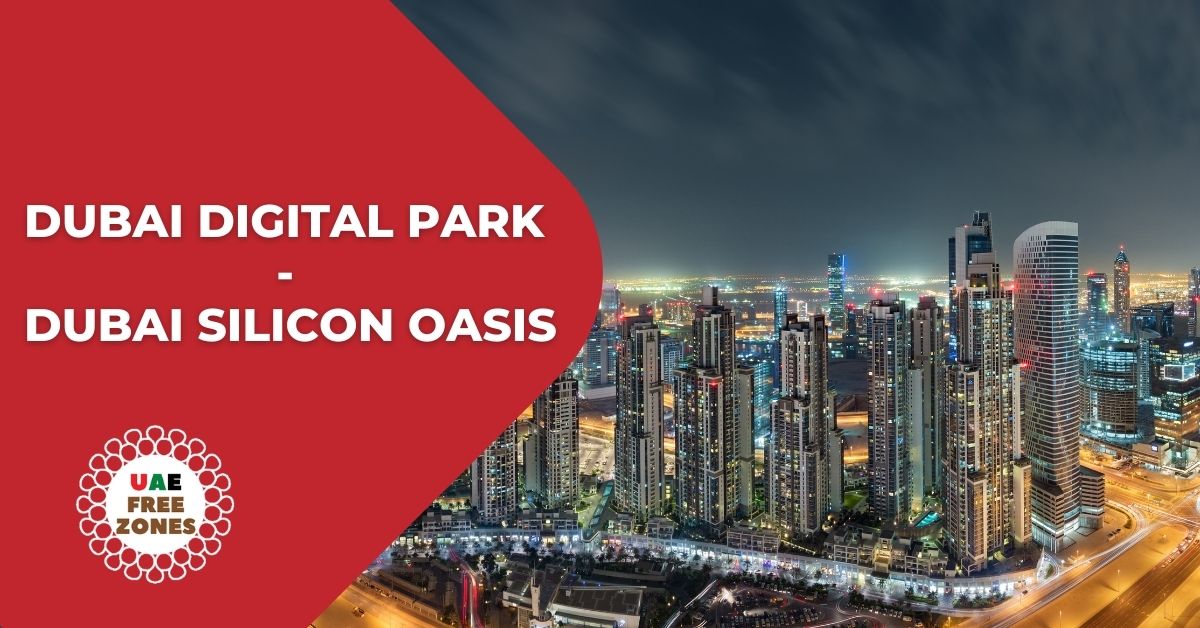 The Dubai digital park is one such attraction that should not be missed when you visit Dubai. It's a great place to learn about digital innovation and connect with industry experts working on the latest technologies, trends, and research.
The Dubai Digital Park was launched by His Highness Sheikh Mohammed bin Rashid Al Maktoum, Vice-President and Prime Minister of UAE and Ruler of Dubai, on November 7th, 2016, with plans to grow it into a regional hub for startups. It is expected that by 2020 it will accommodate up to 10,000 companies and provide over 300,000 jobs to the region's residents.
Dubai Digital Park (DDP) is a mixed-use development in Dubai Silicon Oasis (DSO) that offers residents, employees, and tourists a modern lifestyle. It is the emirate's first complete smart city, covering 150,000 square meters and offering a whole variety of 60 intelligent services. Giesecke+Devrient (G+D), Ricoh Group, and Finsa are global corporations with regional offices and headquarters in the area. It is convenient since it is adjacent to Sheikh Mohammed Bin Zayed Road (E311) and Al Ain – Dubai Road (E66).
The key features of the Dubai Digital Park
The Dubai Digital Park is a leading hub of innovation, creativity and technology. With more than 1,000 companies operating in the park, all focused on providing cutting-edge solutions for customers across the region and beyond.
The Dubai Digital Park is home to many global enterprises that specialize in digital technology. The park has grown into an important regional business hub that's home to some of the best digital companies in the world.
The Dubai Digital Park features a unique mix of cutting-edge facilities with an extensive range of world-class services and support networks to help transform businesses into globally competitive entities.
Why choose Dubai Digital Park your next business centre?
In Dubai Silicon Oasis, a mixed-use complex, residential and commercial structures are equipped with intelligent technologies.
There's a hotel here and a conference center, a central square, and a fitness center.
Schools, stores, and healthcare services are all close by.
Sheikh Mohammed Bin Zayed is an emir of the United Arab Emirates. The village is close to the road.
Dubai Digital Park is the UAE's first integrated free zone technology park, built at the cost of Dh1.3 billion ($354 million) and designed to conform with the Dubai Government's strategic direction on smart cities, which focuses on six pillars: life, society, mobility, economics, governance, and environment.
The project spans 15 acres (150,000 square meters) and includes 47,000 square meters of office space, 17,000 square meters of retail space, and 235 smart residential apartments. Eight office buildings are ranging in size from 4,000 to 6,000 square meters provide flexible office space with smart services.
Set up your company in Dubai Silicon Oasis

Dubai Silicon Oasis is a free zone in Dubai that serves as a large corporate and residential neighborhood. It is one of the most appealing locations in the UAE for starting a business.
It acts as a technological hub for enterprises in the IT, industrial, and research & development sectors.
DSO has a total commercial area capacity of 97,740 sq. m allocated to offices for leasing. DSO has built a high-tech ecosystem to foster collaboration and innovation in the field of technology. Large corporations, startups, and medium-sized firms, universities and an incubation center, venture capital funds, high-tech infrastructure, and government and business services are among the six central pillars of DSO's high-tech ecosystem.

Company types set up in Dubai Silicon Oasis:

1- Branch
Whether in the UAE or abroad, any established company can register its branch in the Dubai Silicon Oasis. The activity of the component proposed to conduct in the Dubai Silicon Oasis must be identical to the activity undertaken by the parent company.
2- Free Zone Establishment (FZE)
An FZE is a legal entity incorporated/registered by a single shareholder. The shareholder can either be an individual or a non-individual/corporate.
3- Free Zone Company (FZCO)
An FZCO is a legal entity incorporated/registered with a minimum of two shareholders. Shareholders can be either individuals or non-individual(s)/corporate.
UAE Free Zones company setup

UAE Free Zones We are specialized in the formation of free zone companies in Dubai.
Setting up a new business or branch office in the UAE can be a complicated procedure. Many different options depend on the type of business you wish to incorporate, and you may have already received conflicting advice on which setup is best for you. One thing is for sure; you must be aware of all the options and procedures so that not only will you be operating under the correct legal framework but so that you choose the most cost and time-effective solution for your new company's startup.