Meydan Free zone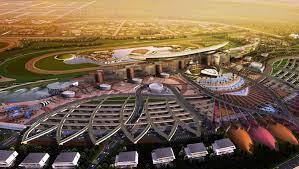 Meydan Free Zone is ideally located in the heart of Dubai, which is close to Dubai downtown, Strategic location near Mohammed Bin Rashid Al Makhtoum City, proximity to the Dubai Logistics Corridor and central location.

It is one of the free zones that offer cost-effective business setup solution in Dubai. Meydan free zone encourages a lot of investors from all over the world for business setup in Meydan Free Zone, It offers full free zone incentives such as 100% ownership, no taxation, no currency restrictions, possibility of hiring foreign labour, high-speed internet connectivity and no duty tax imposed on import and export. The Meydan Free Zone offers only flexi desk option, which is very convenient for those who do not require a permanent physical office for their business.
Meydan Stadium, in which Meydan Free Zone is based, is a strategic creativity of the Dubai government, which is aimed at connecting the world with the Emirate of Dubai by way of hosting international horse racing events. Moreover, the Meydan project consist of not only Meydan Stadium or Meydan Free Zone, but also includes wide range of commercial developments, sports, hotels, entertainment and fun facilities, a series of state-of-the-art business parks, hospitals, schools, residential villa communities, business towers with luxury waterfront developments and shopping destinations.
Advantages of company formation in Meydan free zone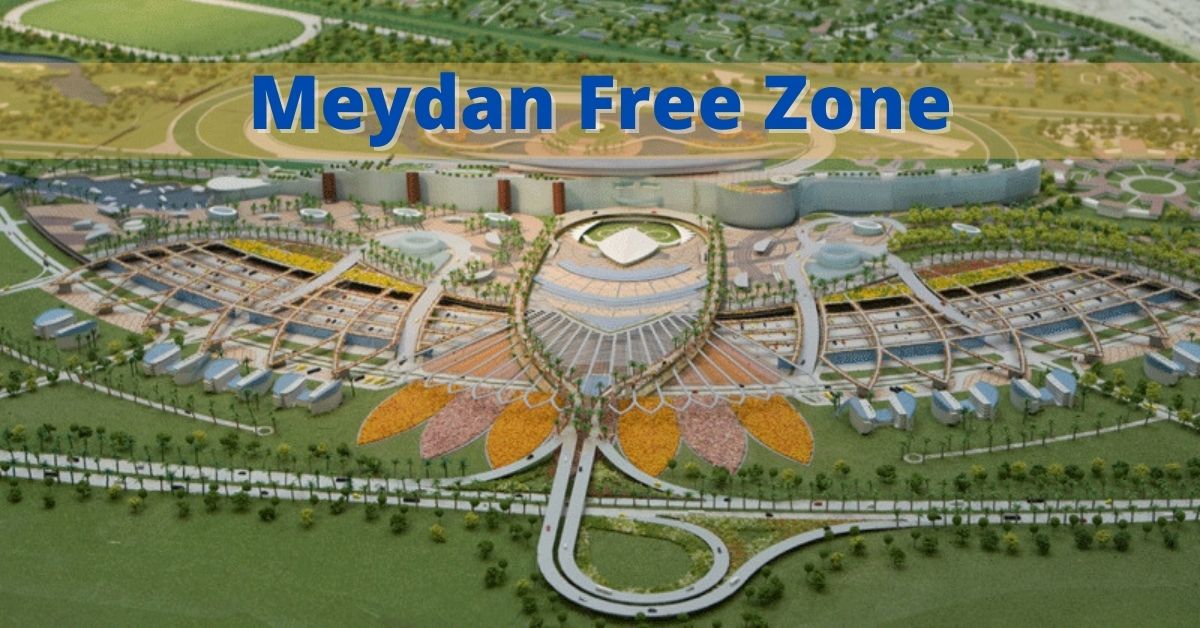 Dubai is facilitated by the state government by easy registration of your business. Further, the new investors are also offered several benefits:

Easy to setup business in Meydan free zone
Investors are given the permission to operate their business through a Flexi desk.
Premium location for your business setup.
Guaranteed 100% repatriation of invested capital and profits gained.
Guaranteed 100% ownership of the business both for individuals and corporate entities.
Extremely secure business environment.
Premier location for new business locating to Dubai
Seamless and efficient licensing and registration procedure.
Secure regulated environment.
Very competent licensing and registration procedure.
License Types offered by Meydan Free zone company
Meydan Free zone offers different types of activities that are grouped into commercial, consultancy or media license.

Consulting licenses allow to carry on consulting activities such as Management, Business, Human resources consultancy and other professional services.
Commercial license allows import /export, trading, and distribution of different types of goods. Please note that as of now Meydan Free zone does not offer warehouse space.
Media license includes all kinds of media, advertising, and communication services.
Meydan Free Zone is an ideal solution for freelancers or small start-ups as it offers very competitive licensing options. It can also be an ideal solution for those who would like to establish a business in the vicinity of Dubai downtown.
We at Meydan Free Zone offer company formation and beyond, enjoying all exclusive service with Meydan plus:

Issuing of the required license
Permitting of legal entities
Shareholders structure and procedure
Shares structure
Auditing process
Attainment of facilities
Capital investment
Organizational structure
Visa matters
State government laws and regulation in the Meydan free zone
Driving license issuance and other such services
All these services can be attained at a market competitive price. All you need to do is to contact us and give your input. The rest would be sorted out by our team of professional business advisors who have years of experience in dealing with such business services.
Legal entities permitted sole establishment, limited liability company, and branch of a foreign Company are allowed for Meydan free zone company
Directors type Only individual director are permitted in Meydan free zone company. No corporate directors allowed.
Shares No bearer shares will be allowed. All shares must be fully paid when allocated. No different classes of shares allowed in Meydan free zone company.
Share capital: The minimum share capital for a new Company and Subsidiary is AED 100,000 per company. Branches are exempt from the requirement of additional share capital.
Shareholders: One Shareholder minimum for a Meydan company, maximum of 7. A minimum of one director is required. You can be a partner/shareholder in multiple companies.
Audit: The Meydan free zone company shall appoint an auditor and file annual accounts as may be requested the authorities.
Manager: Every Meydan free zone company shall have a manager who must also be under the company's visa. It should be a natural person and his name shall be on license.
Company name : must end with the word "LLC-FZ" as the case may be, Location names and religious words are prohibited.
Facilities offered: Meydan free zone company only operate with Flexi-desk
Presence The shareholder must be physically present either himself or through an attorney at the Free Zone.
If you need information about Meydan Free Zone, our local advisors are happy to assist you.

We look forward to doing business with you!