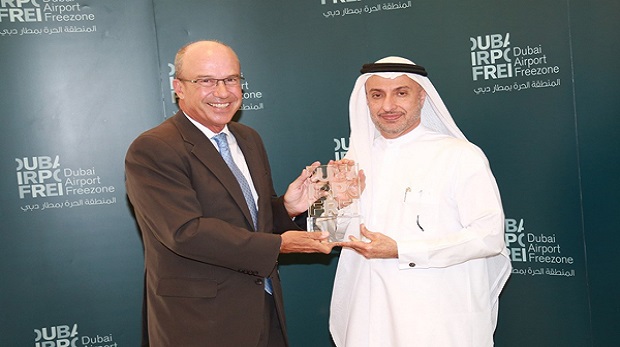 A high-level Spanish delegation recently visited the Dubai Airport Freezone Authority (Dafza) to discuss and develop mutual economic cooperation.
Dafza discussed with the Spanish Business Council ways to enable Spanish companies to benefit from the available growth potentials at the free zone, which provides an ideal gateway to the emerging markets in the Middle East, North Africa and South Asian regions (Menasa), said a statement from free zone authority.
The delegation was headed by José Eugenio Salarich, ambassador of Spain to the UAE, who also commended Dafza for providing a pioneering global model on effective free zone management, it said.
Dafza's director general Dr Mohammed Al Zarooni received the visiting delegation, which also included Ricardo Fessas, chairman of the Spanish Business Council and other senior Council officials, it added.
Al Zarooni stressed on the role of free zones in revitalising global investments and strengthening international trade to achieve a more diversified, stable and sustainable global economy, said a statement.
The Dafza official also expressed happiness in the move towards exploring the prospects of investment cooperation with the Spanish Business Council. He noted that the visit of the Spanish delegation reflects the high confidence of the international business community in Dafza — reinforcing its position as a premiere investment destination that attracts major international and multinational companies from the most vital sectors.
Al Zarooni added: "Our free zone has become a main player on the global investment map, which motivates us to continue moving forward in our efforts to establish a strong strategic presence regionally and globally."
"Our free zone represents an attractive environment for the Spanish business community to direct its investments towards the UAE market that is full of tremendous growth opportunities in conjunction with the ongoing preparations to host Expo Dubai 2020," he said.
Al Zarooni concluded: "We are keen on transferring our leading experience as one of the most advanced free zones in the world to our counterparts in Spain and the rest of world, as well as innovating and providing the best business services and solutions that are designed specifically to meet the needs of the international and regional investors."
For his part, H.E. Salarich explained that DAFZA has exceptional global experience in the field of free zones, emphasizing the importance of benefiting from its success story and how it is now widely reputed as one of the fastest growing free zones and one of the most competitive in the world.
Salarich said: "We look forward as well to the forging of effective partnerships that will pave the way for even more Spanish companies to take advantage of the facilities provided by Dafza, which is considered as an ideal investment environment for expanding within the promising regional market."