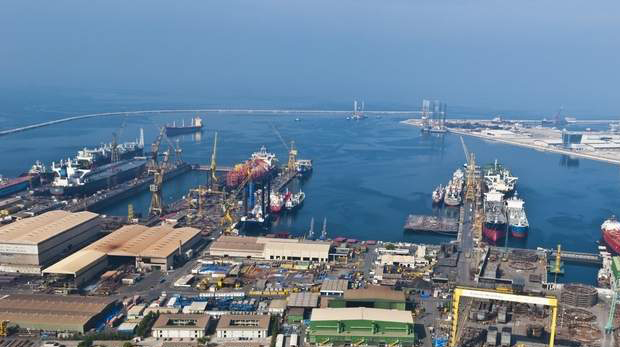 The UAE's geographical location and infrastructure make the country an ideal supply and re-distribution gateway and offer huge growth potential to logistics companies in the country, according to an industry specialist.
The UAE is strategically located at the centre of international trade as over one-third of the world's population lives within a four-hour flight and two-thirds within an eight hours.
"Some of the key trends in the UAE logistics industry including economic diversification, growing domestic demand and the development of export-oriented industrial centres and free zones are likely to support both trans-shipment and regional trade growth," said Shailesh Dash, chairman of Gulf Pinnacle Logistics.
The UAE is well-positioned globally to be amongst the top logistics hotspots as it is emerging as a major transshipment hub, ranked first in emerging market infrastructure, operating one of the top busiest airports globally, superbly connected and well-suited for multi-modal transport. "The integration of logistics functions, and harmonisation of the GCC customs regulations will lead to synchronised, coordinated, and interconnected regional logistics network," Dash added.
According to the World Bank's latest Logistics Performance Index, the UAE ranked 13th out of 160 countries. This means the UAE outperforms countries such as Canada, Finland, France, Denmark and Australia. When compared with its emerging market peers, the UAE ranks first, cementing its position as the leading logistics hub in fast-growing economies.
Last year, Gulf Pinnacle Logistics acquired a 60 per cent stake in Century Express Courier Services as part of its $150 million investment plan.
–Gulf News- https://www.khaleejtimes.com/business/local/uae-logistics-firms-hold-huge-growth-potential
For further enquiries Click Here