About Menafactors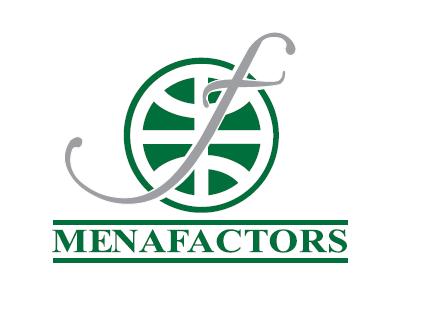 We are a leading financing company based in the Dubai International Financial Centre (DIFC) and fully regulated by the Dubai Financial Services Authority (DFSA). We are a member of the FIM Bank Group (www.fimbank.com), one of the leading standalone providers of Factoring and Forfaiting services with the ability to support Trade Finance needs of varied businesses. Further, we are also a member of the International Factors Group (IFG), a representative body of global factors and business groups with associated interests. We are strategically positioned to cover the Middle East through our partners, associates & group companies and offer a truly intra-regional product suite.
What is Factoring?
Factoring is a full suite of services designed to enhance receivables collection and improve cash flow of businesses thereby offering the businesses a competitive edge in their markets (domestic and abroad). Factoring is a flexible and can be a cost effective financing tool that offers businesses cash flow solutions that resonate to day-to-day business needs.
Factoring can be offered to customers in a number of modes:

Normal Factoring

Reverse (Purchase) factoring
We also provide other financing products such as forfaiting where credit instruments such as avalised bills of exchange, letter of credit, promissory note or other freely negotiable instruments are purchased on a non-recourse basis.
Benefits to Businesses
Companies trading on open account or credit terms can assign their receivables to Menafactors and benefit from:

Invoice/sales ledgering

Debt collection

Risk protection, and naturally

Financing facilities for trade transactions
With unrivalled knowledge of factoring, sophisticated technology platforms, and a global network, we are strategically positioned to help manage your working capital needs.
Please request a meeting today by contacting us at:
Menafactors Limited
Tel: +971 4 4242660
Fax: +971 4 4255740
E-mail: info@menafactors.com

Please fill out the digital form below to communicate to us.
Enquiry

Company Name

Contact Person

Country

Telephone

Format:+971-X-XXXXXXX

Fax

Format:+971-X-XXXXXXX

E-mail

Enquiry
Startup Package
Offshore incorporation
Startup Packages

UAE offshore incorporation helps you to run your business or to have asset ownership in the Middle East in the most profitable manner. Read More

Dubai Only AED 50,000/-
Sharjah Only AED 25,000/-
RAK Only AED 15,000/-

Company Formation in the UAE

Trading in the UAE

Packages with virtual office ,import export license ,consultancy or services iicense with UAE bank account & visa eligibility.

Dubai Mutli Comm.
Sharjah Airport Free zone
Hamriyah
Rak Free Zone
Ajman Free zone
Fujairah FZ

UAE Offshore Company

Form your offshore company online - Say No to Tax. Package include UAE company & UAE bank account..

Dubai Offshore
RAK Offshore
Send Enquiry
UAE Offshore FAQ
UAE Offshore Banking
Be our Offshore Agent